Prerequisite – must be a graduate of Honor Integrity & Mastery (HIM)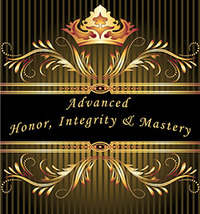 AHIM is not about you – it's about the legacy you will leave for the people you love.
The HIM workshop was all about you and completing the unfinished business in your life. Discovering and challenging the barriers between you and the man you've always wanted to be.
The Advanced HIM workshop is about applying the distinctions of Honor and Integrity in all aspects of your life, to make a difference in your families, careers and communities.
You will access your inner wisdom You will discover how to quickly resolve challenges with Honor & Integrity You will gain a deeper understanding and respect for yourself and others