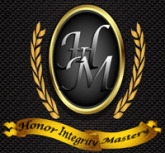 Throughout history, ordinary men have brought honor and dignity to civilization. A few Honorable men have stood out from the rest. They didn't wait until they were educated, rich, or smart enough to change the course of history. Their names; Kennedy, Ghandi, Lincoln and King, are etched in our consciousness because humanity is in their debt.
ENROLL IN THIS EVENT
Deepen your understanding and respect for yourself, women and other men.
Face challenges with increased confidence, dignity and power.
Learn to handle major life issues with Honor & Integrity.
Be a man that makes a difference.
Inspire more respect in your relationships.
You will be more confident and effective in all areas of your life.
Experience a freedom as a man like never before.
What him graduates have to say
"It helped me grow up and become the man I was waiting to become. I feel like I'm an adult..and it feels great."
"I enjoyed one of the most valuable weekends of my life. Thank you so much for reminding men what they really are. It was a blast!"
"This workshop profoundly changed the course of my life, and the emphasis of my training company. In HIM, men have the opportunity to explore themselves, live in integrity, be more vulnerable in their relationships, honor themselves, and live as their word. HIM is a "must do" seminar for all men."
"A sense of brotherhood, and a renewed connection and enthusiasm with my Identity as a man."
"Professionally done with Quality, Integrity and Heart"
"I've become a new man. HIM is so fundamental in the evolution of a man that it should be made mandatory."